COMPLETE DENTURES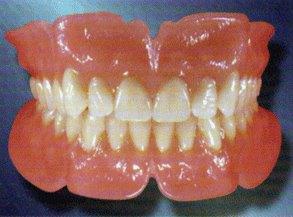 A complete denture replaces all the natural teeth and associated structures.
PARTIAL DENTURES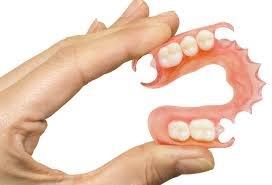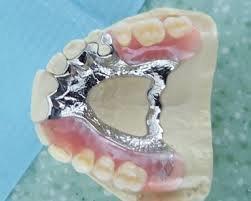 A partial denture replaces one or more teeth. Acrylic is the simplest and cheapest type.
There are also flexible partial dentures and cobalt chrome alloy partial dentures.
It is best to make an appointment to see which type of denture best suits your needs.
HIGH IMPACT ACRYLIC
All our complete dentures and acrylic partial dentures are manufactured with high impact acrylic of the highest quality. Breakages are thereby reduced to a minimum.
IMPLANT RETAINED DENTURE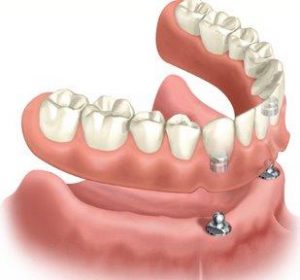 An implant retained denture is an over denture that is attached to the gum by implants.
Implant retained dentures are used when there are no teeth remaining but where there is enough bone to attach the implants.
An implant retained denture has special attachments that snap onto other attachments on the implant holding it firmly in place.
Implant retained dentures are easily removed for cleaning.
REPAIRS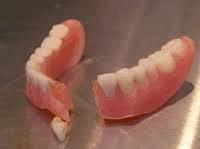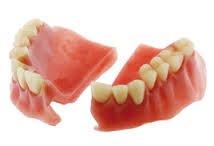 Prompt attention is given to dentures that have broken so that clients are without their dentures for a minimal amount of time.
RELINES
Refitting of dentures by lining the fitting surface of a denture to accommodate shrinkage of the gums.
This is usually a same day procedure.
SOFT LININGS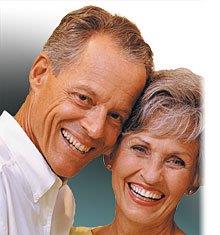 In some cases soft linings, usually on the fitting surface of a full lower denture are used to create a more comfortable fit.
SPORTS MOUTHGARDS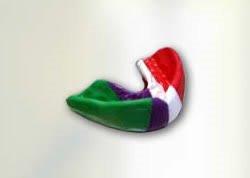 Football, netball, hockey, boxing, are just a few of the sports that may require participants to wear a mouthguard. A Mouthguard provides protection to the teeth and soft tissue of the mouth and may help to avoid bills totaling hundreds or even thousands of dollars if teeth are damaged whilst participating in some of the more vigorous sports.